Reference-based pricing: The PPO alternative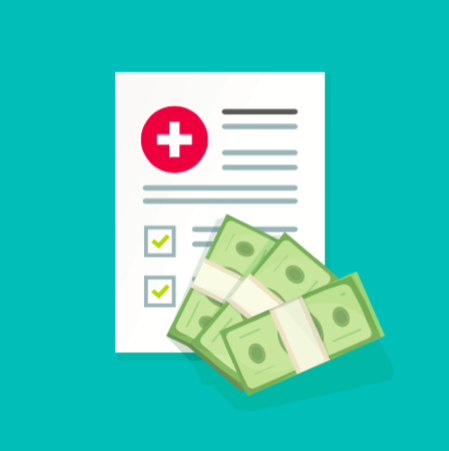 Do you know the true cost of your healthcare
With the cost to provide a health plan for employees continuing to rise year after year, many business owners are at a loss for how to continue to pay for coverage while still remaining profitable. Many are looking for a new way to offer benefits to their employees, and there are options available that brokers can present to clients looking to go beyond the healthcare status quo.
Do you know the true cost of your healthcare?
PPOs are overwhelmingly the most popular form of healthcare for employer-sponsored plans. Most PPOs claim that by utilizing their network, members are given a discount off of the regular cost of services. But PPOs typically keep the true cost of the medical services a secret, so most of the time, businesses don't have a clear understanding of the cost savings. With the lack of transparency of what the true cost of service is, and premiums continuing to increase year after year, more and more employers are questioning if PPOs are actually the most cost-effective type of healthcare for their business.
The rise of self-insurance and reference-based pricing
Looking for cost-saving alternatives to PPOs, employers are turning to self-funded, or self-insured, plans. In fact, between 1996 and 2015, the number of businesses deciding to self-insure increased by almost 37 percent, according to the Employee Benefit Research Institute. But self-insurance alone doesn't always provide the level of cost containment benefits employers seek. To maximize savings and manage risk, self-insurers can partner with an experienced reference-based pricing solution provider.
Reference-based pricing, also known as metric-based pricing, is the assessment and payment of medical claims based on the provider's actual cost to deliver the service or by utilizing Medicare payment data as a benchmark for reimbursement. Employers with reference-based pricing uncover the actual costs of medical services, gaining transparency that PPOs do not offer and providing the ability to pay a fair price for medical services. Because reference-based pricing utilizes multiple data points and is focused on fair payment to medical providers, these payments are widely accepted by providers.
How much can you save?
Self-insured companies that use reference-based pricing experience significant cost savings, on average, up to 30 percent the first year. This means employers can take their savings and reinvest into other areas of their business, pass the savings onto their employees via reduced insurance premiums or increased wages, and attract new talent by investing in other appealing benefits.
Not all partners are created equal
Reference-based pricing can be an absolute game-changer for a business struggling to pay for healthcare or when healthcare has become a significant threat to their bottom line. No business should have to endure this struggle, and it's up to brokers to offer the best possible options for businesses in this position. But because this method is a departure from what many businesses are familiar with, it's not uncommon for businesses to be hesitant to make the switch. That's why brokers need to be well-informed about reference-based pricing and recommend a reference-based solutions provider that has the experience and knowledge to drive cost savings and mitigate risks.
A good partner will:
Stand shoulder to shoulder with the client as a co-fiduciary on the health plan, and proactively advocate for the best interest of the plan

Review medical bills line by line to look for errors and excessive markups

Look at the actual cost for the medical provider to provide a medical service and take into consideration the typical Medicare payment the hospital receives

Offer the medical provider a reasonable profit margin

Pay medical providers promptly

Educate clients and members about how this type of health plan works

Provide personalized service and support for clients and members along the way

Advocate for fair payments on behalf of the client and the member
Brokers and employers have the opportunity to utilize an innovative way to pay for healthcare. For those employers that want to provide quality health benefits to employees, while being conscious of their bottom line, reference-based pricing is a viable cost containment solution that should not be overlooked.
Woody Waters is the co-founder and executive vice president of ELAP Services, a leading healthcare solution for self-funded employers based in Wayne, PA. He previously worked at one of the Top 20 insurance brokerages in America and served as a property and casualty insurance producer. For more information about ELAP Services, please visit www.elapservices.com.