Five ways to save money on your group health plan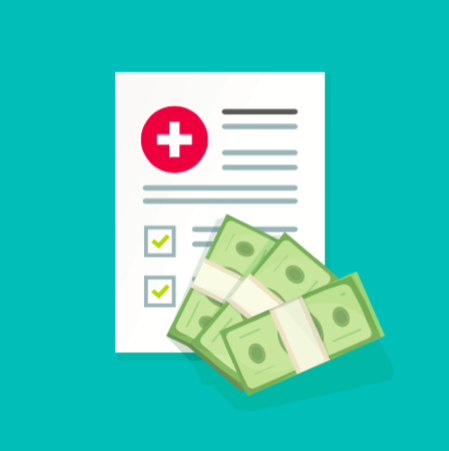 Address rising costs with new strategies
The cost of group health plans are growing more and more expensive. Rates for fully-insured plans are expected to rise by upwards of 8 percent next year. Across the country, small to mid-sized businesses are starting to reconsider how they are financing their health plans.
Here are some things to consider when planning for next years health plan:
Choose a high deductible health plan:

Switching to a high deductible health plan may sound like a daunting task. But making the switch could help you and your employees save on next year's plan. A high deductible plan will offer your business and your employees lower premiums because it makes the user responsible for a larger amount of health costs before insurance kicks in. This tends to make users more conscious of how they are spending their dollars on healthcare and will simultaneously make them eligible for an HSA (Health Savings Account).

Utilizing HSAs (Health Savings Accounts):

A health savings account is a great way for your employees to start saving for their health costs. With an HSA, employee's can spend pre-tax dollars that they've saved on qualified out of pocket medical expenses. Spent HSA funds count towards the users yearly deductible and unused funds will be rolled over from year to year. A high deductible health plan is a prerequisite to qualify for an HSA.

Utilizing HRAs (Health reimbursement accounts): Now, where does the employer fit into all of this? Employers can utilize HRAs (Health Reimbursement Accounts) to help with their employees out of pocket medical expenses. An HRA is similar to an HSA, with the main difference being the contributor. An HRA allows employers to set aside money to reimburse employees for their qualified out of pocket medical expenses. Like an HSA, unused HRA funds can rolled over from one year to the next.
Start a wellness program: You will likely be able to avoid a lot of future claims by promoting health consciousness in the workplace. This could be as simple as providing healthy snacks for the office kitchen or paying for every employee to have a gym membership. It's easy to forget about things like diet and exercise. So a wellness program could help employees reach their health goals and help employers avoid costly future claims.
Ask your broker if they have a nurse on staff:

Having access to a nurse through your broker can be very advantageous for you and your employees. A nurse can help you price shop prescriptions to ensure that you're not overspending. They can also help advise employees on the maintenance of their health, which can help you avoid future claims.
Don't be afraid to ask your broker a strategy change. A new strategy could help your company save big on next year's plan.
Bernard Health has over a decade of experience with helping employers consider all of their health plan options. Click below if you would like to speak with one of our advisors.